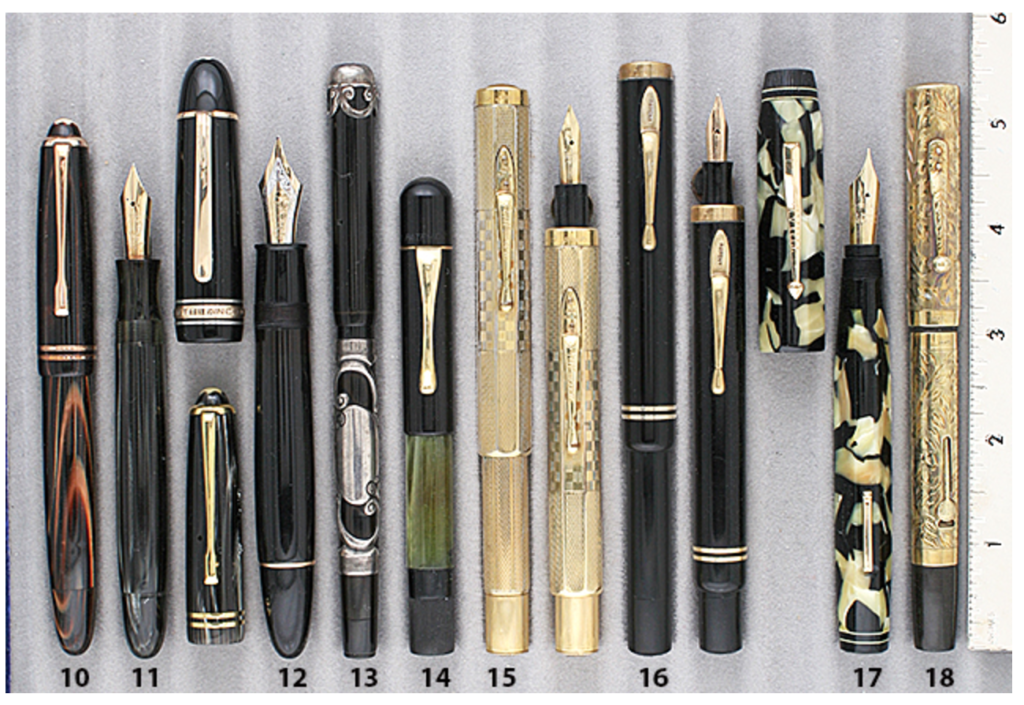 The Extraordinary Vintage Pen here is the 1930 Tri-Pen Mfg. Co.- item #17 pictured above. This is a #4 in the Black & Pearl finish. The company previously produced triangular shaped pencils, many sold imprinted as advertising specialties. Eventually, in the 1920's, producing fountain pens and naming the model as the Triad Pen.
These are very high-quality, but few survived because users did not realize the triangular-shaped caps didn't turn. The cap lifts straight up off the pen once the top cap is turned (clockwise) to unscrew the inner cap from the barrel! Fortunately, this particular one is in great condition and did not suffer from this user error.
Features gold-filled trim and a medium/fine nib. A bit of clip brassing, otherwise near mint.