Catalog 96 (August 2021)
---

Welcome to Catalog #96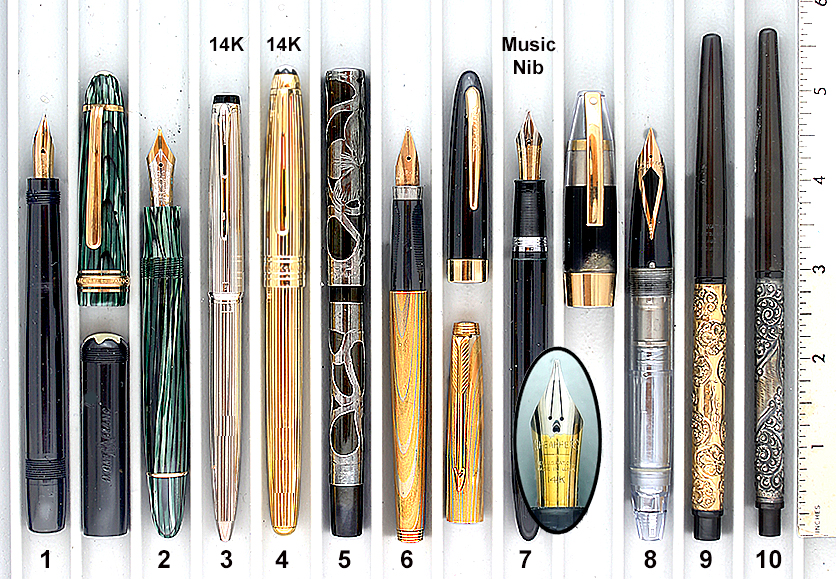 To Order:

Use the "Click to Order" box for each item you want. Then submit your order at the bottom of the page.

Price Box Color Code:

Green

= Available."

red

= Sold.

Yellow

= Reserved*
(*You can order a reserved item. We'll let you know whether or not it becomes available and will hold it for you)

Warrantees:

*All vintage pens are restored, working and warranted for 90 days, unless otherwise stated.

Return Privileges:

*An item may be returned for any reason. Notify us within five (5) days of receipt.
(*Subject to conditions, including special provisions for post-1980 items. Please see "Terms & Conditions" for complete information)

Nibs:

Every pen has its correct nib, unless noted in its description. All nibs are 14K, unless otherwise noted.

Questions:

Please email your question(s) to us at info.gopens@gopens.com
Glossary: Click for the Glossary of Terms and abbreviations used throughout the Catalog.
Download Catalog #96 PDF: Click to download (requires Adobe Acrobat Reader). Printable in B&W or color!