These 1955 prototypes are Parker Student "Victory" cartridge/converter-fillers – one in White with brushed Lustraloy stainless steel cap, and one in Grey with the same cap. Both feature a dimpled gripping section. When the barrel is removed, it provides access to an area just below the gripping section for the student to add a paper with his or her name under a protective clear plastic sleeve. Features a spring loaded clip. These were never marketed. Alloy nib (medium). New-old-stock. Mint and very rare!
Vintage Parkers are well known, used, and collected, and these Student Victory Prototypes are unusual yet affordable. A great option to consider!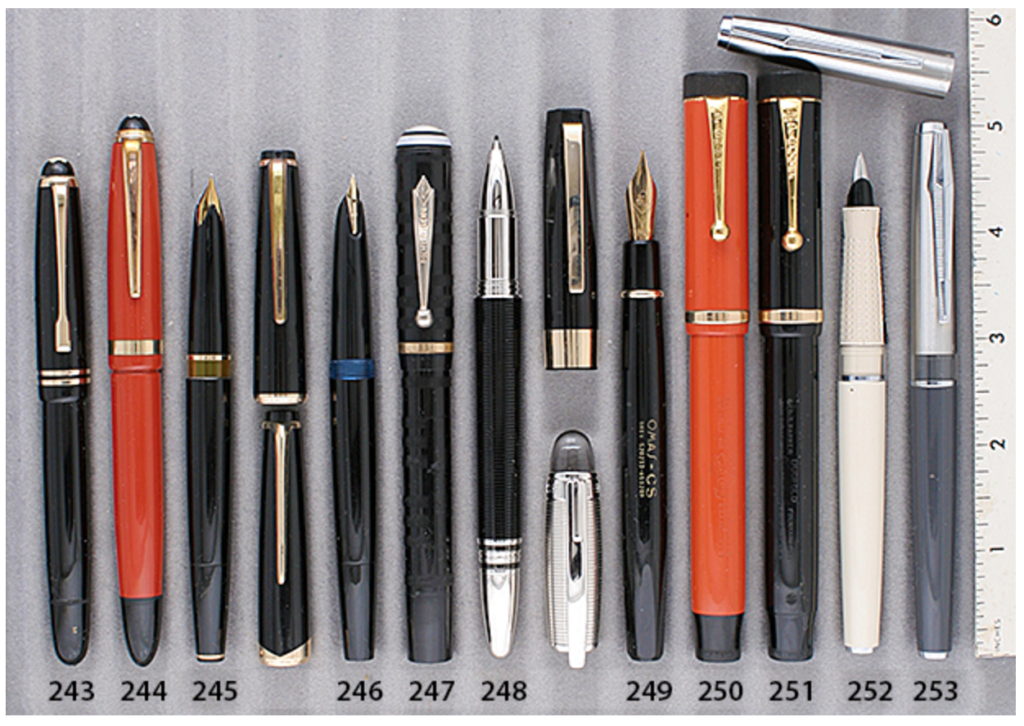 Items #252 and #253 in Catalog #81 – 10% off sale!