Did you know we offer vintage pen slotter boxes for sale on our website? They're perfect for storage and travel – keep those pens accessible and organized. They can hold both pens or pencils, too.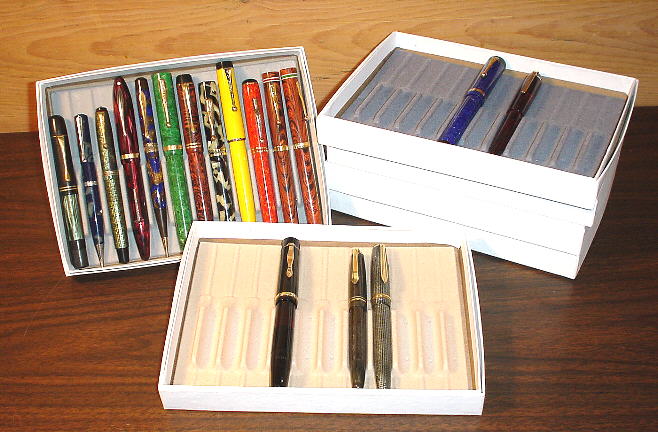 There are a few insert colors to choose from; light gray is the most popular, dark gray, and beige. Red, green, black, and blue are available through special order. The dividers help stop pens from rolling and protect the finishes from getting scratched.
The slotter boxes are durable and reusable.
Size: 5 1/2″ x 7 3/4″ x 3/4″
Visit the slotter box page if you'd like to place an order!  $6.00 for one, lower cost for quantities.