Another extraordinary beauty from Catalog #77 –  a 1977 Pilot Buddhist Scriptures Custom cartrige/converter filler in Sterling Silver. The cap & barrel hand engraved with Kanji characters of the Heart Sutra, the best known of the Buddhist scriptures. Each Buddhist Scriptures pen has been blessed. The pens were taken to Buddhist temples in Japan where Priests performed a ceremony to grant good fortune.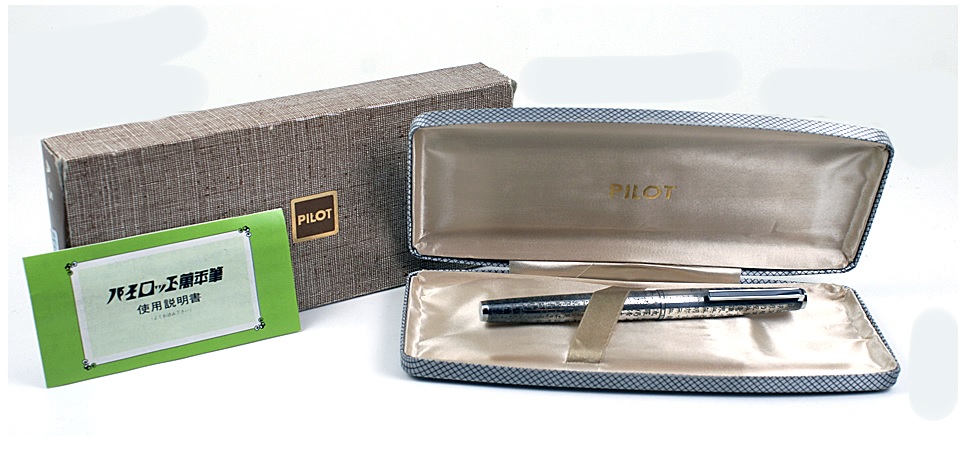 The clip has inlaid black enamel. The fine nib is also inlaid with the 1977 date code. This specimen is new-old-stock, mint in original box, with converter, papers, and outer box.
These pens came in four models: raised characters; red or black with gold characters applied and then lacquered; and engraved characters (the rarest, which is the model offered here).