Catalog #77 is full of extraordinary pens – especially Parkers! This 1973 Parker 75 "Rainbow" is a cartridge/converter-filler in 18K gold-fill concentric rings, and as you can see, in varying shades of gold. It was a very complicated and difficult manufacturing process that resulted in many rejects, and in turn, an excessive manufacturing cost. This gave way to a very short product life.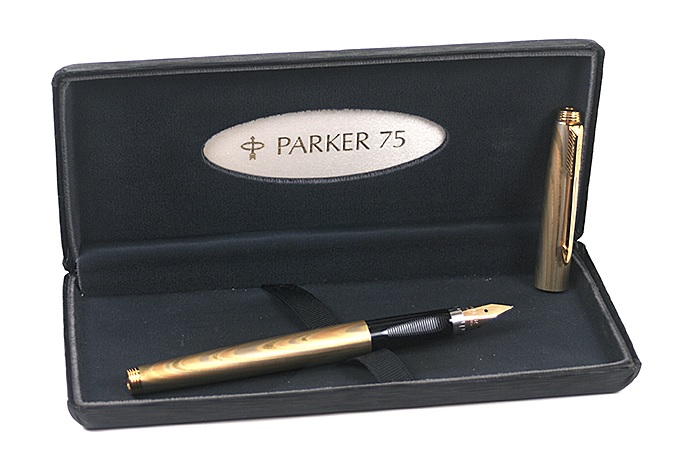 Given this, these 75 "Rainbow" pens are very rare today, especially to find one mint in the box. This model was never sold in the US and was available for export only. It was known as the Regency, not as the "Rainbow", which we commonly refer to it as today.
This specimen has a fine nib, and is new-old-stock, mint in original box.