We are often asked for an attractive pen with a flexible nib, not just a user-grade pen. This 1905 A.A. Waterman is a #3 Twist-fill Cone Cap in a Gold-filled Filigree overlay on black hard rubber. The filigree is reminiscent of the Parker 16 and may also have been done by Heath of New York. Indicia engraved in script, "AW."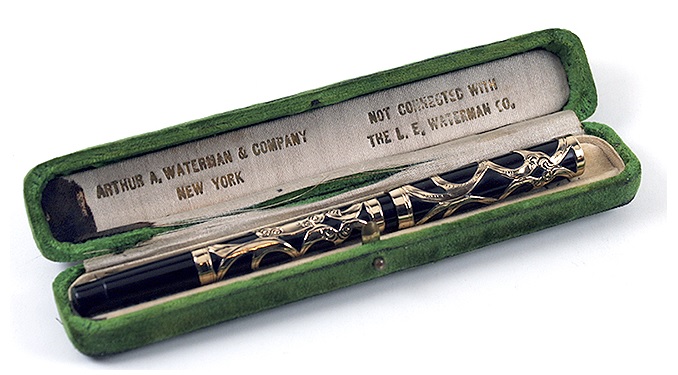 The nib on this specimen is a fine, triple-flexible, and the pen is complete with original box.  Note the inscription on the top of the lid: Not Connected With The L.E. Waterman Co.
A lovely pen, but is no longer available. Browse Catalog #74 for other great pens!